Instant Cash For Cars Melbourne
Payment on the Spot
We will do All Paperwork
Old or Used Scrap Cars
Free Pickup Melbourne Wide
24/7 Instant Online Quote
Cars, Vans, Utes & Trucks Parts
Australian Owned Business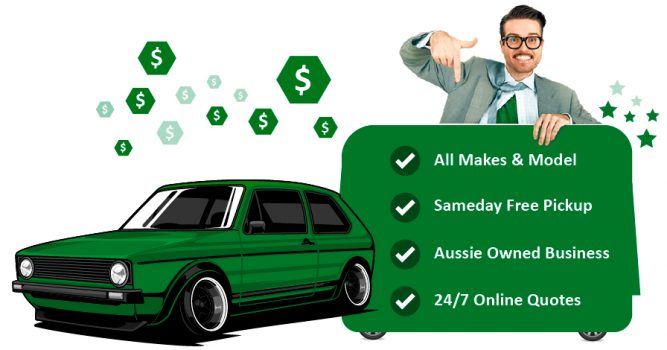 Cars for Cash Melbourne
We Pay Cash For Any Car, Any Condition, Any Year, Unto $19,999. Cars for Cash Melbourne Buy Old and Damaged Cars, Scrap and Unwanted Cars Also Trucks, Vans, Utes & 4wds.
Cars for Cash Melbourne not only buy wrecked cars but also buy good running Used old cars for Cash and we pay higher price those cars therefore If you want to sell your car quick , Fast and Hassle Free contact us today for a Free Quote Same Day.
Call us now get free quote now. Cars for cash Melbourne pays top cash on the spot any any unwanted vehicles.
Why Choose Cars for Cash Melbourne?
Cars for Cash Melbourne are oldest and biggest Cash for Cars Company in Melbourne Region. Our Customer are happy with our services and we already pickup car on time and pay customers on spot. Cars for Cash Melbourne offer our customers price beat guarantee if you have any higher from any other company then Cars for Cash Melbourne will match that offer or higher price then our competitors.

At Cars for Cash Melbourne, we do not see your vehicle condition, instead we price your vehicle according to each parts fitted in your vehicle this makes easy to offer you the best price for your unwanted vehicle.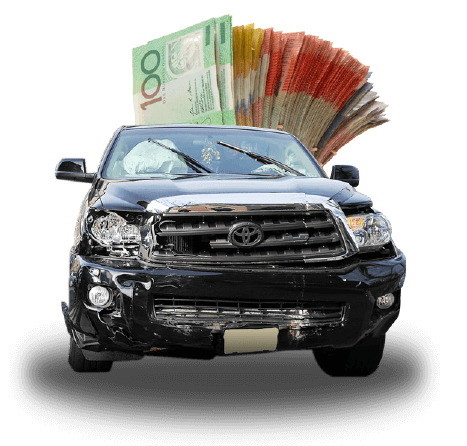 Selling Cash for Cars in Melbourne Wide
A lot of people are unaware how thriving the market has become for automotive parts. This means that there is actually the possibility of getting More Cash for cars in Melbourne Victoria that are totally wrecked and unwanted. Many people are unaware of this the next time you hear of someone thinking of doing this, you should share this wise wisdom with them that they can actually get cash for cars that they think are totally useless.
The truth is that no matter how wrecked a vehicle is, there certainly will be a lot of parts and pieces in it that can be Used on other compatible vehicles. This is where the possibility of getting the return arises. There are actual companies set up on the sole business. These businesses pick up any junk vehicle they see abandoned and get cash for cars by selling its usable parts to repair shops, garages or car owners. Even the Scrap metal part of the vehicle can be sold to companies that reuse it in their manufacturing process or in their factories. This is why there is a lot of potential for the market.
Cash for Registered car
Unregistered Cars
"Cars for Cash Melbourne Understand what services you want."
How to Get Maximum Cash for Your Car
The companies that are set up in the business of Cash for Cars Melbourne are actually willing to even pay people for their Old and unwanted cars but who pays the most is the tricky part, when you call us or any other Cash for Cars Company please have the following details handy. Getting a price quote when you are looking for Car Removals in Melbourne is always a smart thing. Make a few phone calls and inquire with local salvage companies in order to get the best price.
Cash for Old & Used Car
Obviously you will want to sell car to the yard that pays the best, but keep in mind that many places have certain policies that could make it inconvenient for you or even more expensive if you don't factor in the added cost. Of course, metal prices do fluctuate, so the place that pay the best today could easily pay the least tomorrow. Act fast when you get a great deal.
Buy all Makes and Models
service all suburbs of Greater Melbourne Metro
Pay Cash for Cars On The Spot up to $19,999
Buy Trucks ,Vans, Ute, 4wds
Any Condition Any Age Any Where Same day
Cash for Unwanted Cars in Melbourne Region
Other people looking to get Car Removals Melbourne will donate them to charity, and get a tax credit. This is also an option, and it is often easier than selling your junk car out right, as there is less hassle. Charities will often pick the car up for free, and handle all the annoying stuff that would be involved with selling your junk car. Keep in mind, though, that you will probably not get nearly as much tax credit as the cash you would receive from a salvage yard. Even factoring in towing, or hauling costs, you might come out hundred, or even thousand short, depending on the weight of your car.
This is because charities do not factor the cost of Cash for cars Melbourne the same way as a salvage yard. There is a flat tax credit involved with a charity donation, which depend on the state you live in as well as other factors. Still, the convenience might be enough of a reason to go in this direction, especially if you have a lightweight, compact car that would undoubtedly go for less at a salvage company.
Details that you can provide to us
Make of the Car for example Toyota, Nissan, Honda, Subaru, Hyundai, Mazda, Mitsubishi ETC
Model of the Car- for example Hilux, Corolla, Landcruiser, Pulsar, Magna, Hiace, Civic, Accord
The Year of Manufacture of the car, like 1990,1991,2001,2005 etc.
Drive Type like Automatic Transmission or Manual Gearbox, why it's important is because many cars with Auto transmission can be fixed and sold back quickly than the Manual Gearbox.
Body Condition of the Car, Like Average, Good, Excellent, Running or Not Drivable, Registered or Unregistered Etc.
And finally the Area you are located this question will help us to determine how much it would cost us from Valuation of your car until pickup or maybe you live around one of our location and you could get more money by bringing the car to us that way it saves us the time and the money.
Frequently Asked Questions (FAQs)
We don't mind answering your query even if you do not sell your car to us.